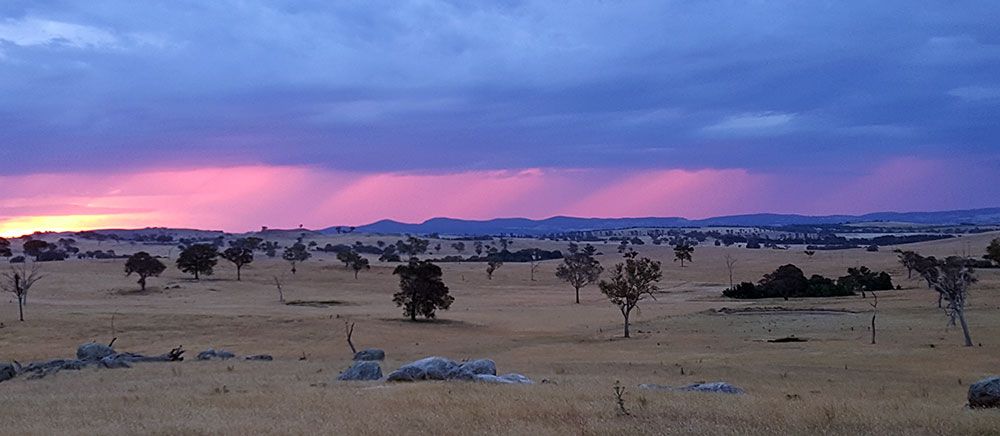 Welcome to Bandicute Designs, a handmade, uniquely Australian label specialising in babies and children's clothing, women's accessories and home wares.

Bandicute designs was born out of a love for being creative - drawing, painting, dyeing, printing, sewing - we are always looking for new techniques to create beautiful, modern designs for baby and the home. We are a mother and daughter team based on our beautiful farm in Gunning, NSW, Australia. All of our garments are hand-dyed, hand stamped, designed and printed by us to create unique garments and home wares. We draw inspiration from nature and the beautiful Australian creatures that we are so blessed to have in our country.

Our kids range is made with natural fibres and designed to be on-trend but with comfort and durability at the fore front of our minds. We test our products on our own kids, Lilly, age 4 and Hannah, age 2 seen on our site.
We spend countless hours perfecting our fabric designs and patterns, and sourcing the best quality fabric printers. Our designs are exclusive to us.

Our other passion is Shibori an ancient Japanese artform of resist dying using indigo dye. The fabric is first washed then carefully folded, scrunched or bound using elastic bands, string or clamps, and secured tightly into place. A special vat of indigo dye is made up while the fabric soaks in water. When ready the fabric is carefully lowered into the vat and left to soak under the surface for 5 to 10 minutes. When the fabric is removed from the vat it is coloured green, but a chemical reaction takes place as the dye oxidises turning the fabric blue. Only the exposed areas of the fabric bundles will take up the dye, with the deeper layers and tightly bound areas remaining white. This is what creates the amazing, intricate triangle, circle and scrunched patterns you see in our designs. The intensity of the indigo colour increases with the number of times the fabric is dipped into the vat and exposed to the air.

We welcome you to explore our shop and we hope you love our products just as much as we love creating them. We welcome you to contact us with feedback and requests for custom projects. Sign up to our Facebook page for updates on what we are doing and when we are appearing at markets in our region. Happy shopping!

With love, Ellen and Jess xx