Girls Deserve Dignity Scarves
Did you know 5 out of 10 girls in Kenya miss school due to having their period and not having access to feminine hygiene products?
Bandicute designs are proud to partner with Tandum to help girls in rural Kenya. The proceeds of each scarf we sell will provide a reusable sanitary kit for a Kenyan school girl, giving her the gift of dignity and a chance to reach her full potential.
The kits last up to three years and are specially designed with feedback from the girls that use them. They include items like fabric shields, liners, panties, wash clothes, soap, instructions, and a beautiful drawstring bag. The kits are made by local women providing them with jobs. Tandum also deliver an education program to the schools to take the taboo out of something that is so natural for women all around the world.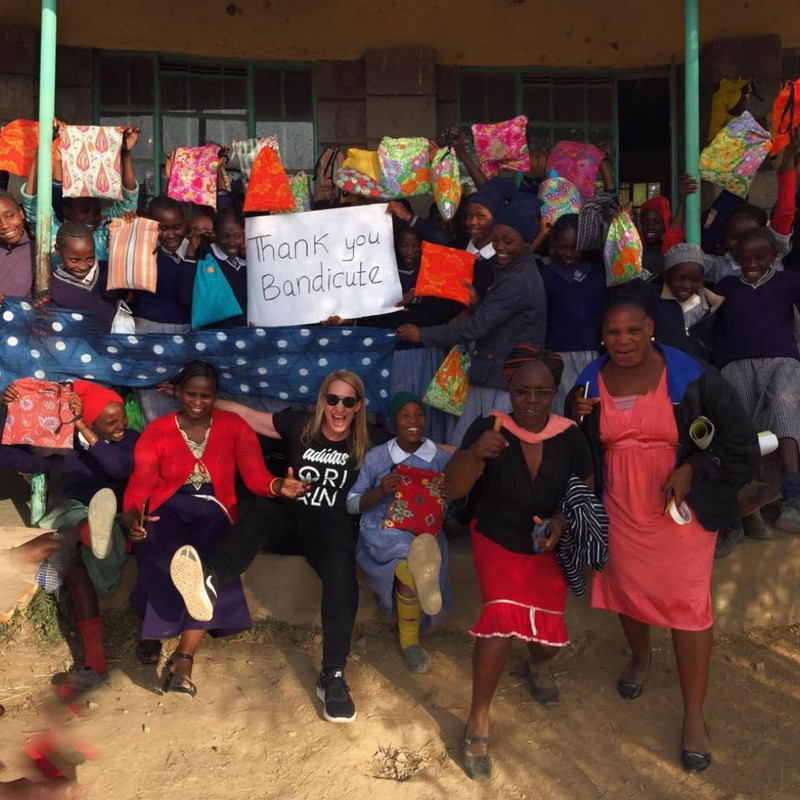 In our first year of partnership with Tandum we have sold in excess of 150 scarves, allowing kits to be delivered to over 150 girls across three schools. Let's see if we can more than double that in 2018!
Follow us on Facebook and Instagram to stay updated for our next release coming soon. You can also head straight to the
Tandum
website to make a donation.
Save
Our scarves have been lovingly hand dyed in the traditional Japanese technique of Shibori. They make a modern addition to your wardrobe and a lovely, personal, gift that you can feel good about giving!
Bandicute Designs has partnered with Tandum in regional Kenya to provide health education and dignity for girls in need, and now YOU can make a real difference to a girl's life.
GIRLS DESERVE DIGNITY. Period.
Buy a scarf and change a life.